A welcome from Deaf Church Pastor Andrew Lower...
The Deaf Church at Argyle is unique because I am deaf and use American Sign Language (ASL) to teach. This allows our deaf people to better understand God's word. But, everyone is welcome to attend, not just deaf, but hearing people too.
Come one, come all, come as you are. You can wear jeans, shorts or suits. Everyone is welcome.
Our deaf people love to worship the Lord using beautiful ASL. Our passion is to reach out to deaf people, not only locally, but across our nation and the whole world. We want everyone to know Jesus Christ.
We strive to connect with our people in different ways by reaching out to communities, and having fellowships and events. Our Deaf Church is a place of unity and family-like relationships.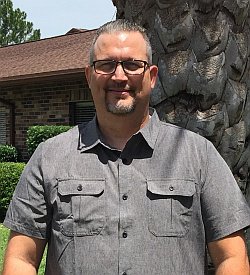 Connect With The Deaf Church at Argyle